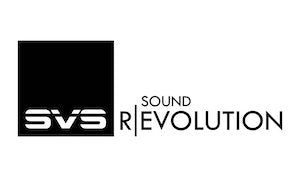 SVS SubWoofer: Elevate Your Home Theater to New Heights
SVS rumbled onto the audio scene to challenge the status quo of over-priced, underperforming "high-end" subwoofers and speakers and to bring convincing and immersive sound to more people than ever before. Why should thrilling home audio experiences be an elitist hobby limited to a small percentage of humanity? The SVS mission is to re-energize people's desire for awesome sound by bringing passion, fun and expertise back into to the mix. With this vision, SVS is leading a Sound R|Evolution.
Based in Youngstown, Ohio, and led by forward-thinking President and CEO, Gary Yacoubian, the SVS team is bound by a shared passion for creating world-class speakers, subwoofers and audio accessories, with no compromises. All the benefits of reference quality high-end audio with unmatched performance for the price. This philosophy elevated SVS to be the top subwoofer brand in the world and one of the fastest growing speaker manufacturers in existence. But it goes deeper.
SVS maintains a uniquely direct relationship with its owners and community by engaging over the phone, via email, chat, social media, at events and any other way audio fans want to engage. We listen to feedback, have meaningful conversations and only develop products that surprise and delight in every way. We also host fun and exciting events with our retail partners to share the SVS experience in person because we all genuinely live, breathe and love great sound.
SVS offers a total ownership experience backed by prompt, expert support and valuable benefits that make it fun and rewarding to be a life-long owner. Everything we do is geared towards making truly immersive sound available to audio fans of all ages with all budgets and interests.
Audiophiles, home theater enthusiasts and reviewers alike revere SVS products for delivering exhilarating audio performances on par with the finest speakers and subwoofers in the world. Our passion for amazing sound quality is revealed in every 5-star review and award and is brought to life with every jaw-dropping, armrest-gripping sonic moment you experience.
SVS Subwoofers: The Gold Standard in Bass Reproduction
SVS products reflect a fusion of the best available technology, expert engineering, exhaustive anechoic and real-world testing, and most importantly, the SVS team's unrelenting passion for audio excellence. The end goal is always to redefine performance for the price with every new speaker, subwoofer and audio accessory and to be a disruptive force that challenges the entire audio industry to step up its game.
From the stunning dynamics, revealing clarity and absolute transparency of our reference-grade loudspeakers, to the subterranean low frequency extension, effortless power, and unerring accuracy of our acclaimed subwoofers – award-winning SVS products guarantee a convincing, "like-being-there" experience with every listening session.
Is SVS made in China?
SVS, which stands for Speaker Verification System, is a technology used for speaker recognition and authentication purposes. While SVS technology is not inherently tied to any specific country, it is worth noting that many electronic products, including audio equipment, are manufactured in China due to its cost-effective manufacturing capabilities and expertise in electronics production.

As such, it is possible that some SVS devices or components could be manufactured in China. However, it is important to remember that the origin of a product does not necessarily determine its quality or performance. SVS technology can be developed and implemented by various companies worldwide, and the manufacturing location may vary depending on the specific brand or manufacturer. It is always advisable to research and consider the reputation, reliability, and customer reviews of a particular SVS product or brand before making a purchase decision.

Is SVS really worth it?
SVS, or Subwoofer Variable System, is a popular brand known for producing high-quality subwoofers. Many audio enthusiasts swear by SVS and claim that their products are worth every penny. However, whether SVS is really worth it depends on individual preferences and needs.


Can you leave SVS subwoofer on all the time? 
Yes, you can leave an SVS subwoofer on all the time if you wish. SVS subwoofers are designed to be energy-efficient and have built-in features like auto-standby mode, which helps conserve power when there is no audio signal