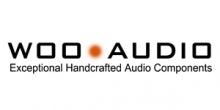 Woo Audio was founded in 2004 by Wei Wu and his two sons and is a family business. Woo Audio's mission was then, and to this day remains, to fulfill the desires of the most demanding audiophiles and delight both the listener's eyes and ears.

Each amplifier is hand assembled, point-to-point wiring and is put through a stress test for a minimum of 8 hours for quality assurance. We refuse to compromise on build quality to reduce production cost. Every Woo Audio product uses the best quality parts/components available to ensure lifetime reliability and exceptional sound quality.

Woo Audio is committed to continually enhancing your listening experience and is excited by the prospect of introducing you to a whole new world of sound.