Violectric Headphone Amplifiers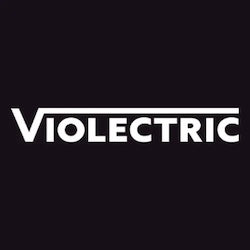 Please give us a call for details and pricing until we can have the products added to the website. Thank you.
Violectric was founded in Constance Germany by CEO Fried Reim, who still is running the company. Fried also founded Lake People in 1986. All development and production is done in Constance. The name Lake People is inspired by the nearby Lake Constance. 
All Violectric products are driven by real-world advances in electronics design rather than fantastical, esoteric marketing promises. "Our products are aimed at pragmatists". This approach is reflected in the aesthetics of the Violectric range and its simple yet elegant design.
In 2023 a new production facility in Gauting, Germany. In addition to the company's headquarters in Constance, a team of experienced specialists will now manufacture Lake People and selected Violectric product series in a new facility in Gauting. The second facility resulted from the need to expand production in its Constance headquarters to meet rising demand for Lake People, Violectric and other products without compromising quality. While Gauting becomes a new manufacturing site, the close proximity of the two locations ensures that the company also continues to work as one team. A second manufacturing team has been supporting the headquarters for some time, and the opening of the new facility makes Gauting an official part of the company. The new location includes modern facilities with specialized workstations for the various production steps, and provides an ideal working environment.

Sorry, there are no products in this collection