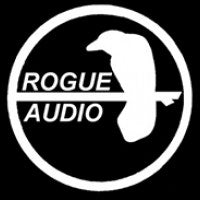 Rogue Audio was started over 25 years ago in Broadheadsville, Pennsylvania, where the company still resides. It focuses primarily on the design and construction of quality vacuum tube amplification gear such as power amps, preamps, integrated amps, and phono stages. Over the years, Rogue Audio has earned a reputation for building some of the biggest bang-for-the-buck amplification products in high-end audio, with added value that all of the gear is hand built in Pennsylvania.
At Rogue Audio we design and manufacture vacuum tube amplifiers. There is fierce competition in this market and we will only survive by delivering a superior product and superior service - we have the engineering and managerial talent to do so. Our core competencies are electrical, mechanical and production engineering, along with an overarching passion for excellence. These skills will be used to create products that offer outstanding value in the high-end marketplace.

Rogue Audio amplifiers will always be engineered to provide the four key elements of audio value:
- superior sonics
- high quality and reliability
- an outstanding appearance
- great value

 Our philosophy is simple - We will never design any amplifier that we would not purchase for ourselves.
Specializing in high-end vacuum tube amplifiers (stereo, integrated, phono preamp, headphone, monoblock), Rogue Audio achieves superior performance through intelligent engineering and uncompromising protection over the audio signal path.

With ultra-high tolerance components on the inside, and brushed aluminum & gold connectors on the outside, Rogue Audio delivers the purest of signals to any speakers. The ability to switch between triode and ultralinear modes allows for a better hand-off to any pair of speakers, regardless of its crossover network.
Despite their hard-line standards around performance, Rogue Audio has managed to offer their product line at a very reasonable price point, and with an extremely long shelf life. Engineered and hand-built in Brodheadsville, Pennsylvania, the Rogue Audio team has landed numerous accolades in the industry, including Preamplifier of the Year by Absolute Sound in 2018.
Rogue Audio says, "We only design products that we would want to own ourselves." We are proud to be dealers for a brand that holds such a simple yet essential north star in their design philosophy.