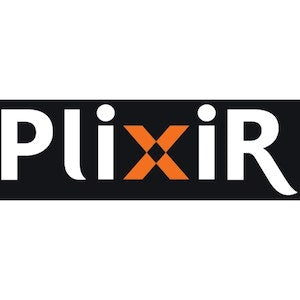 Plixir/Sound Affairs was founded by James Soh.  
James is an avid music lover, and an accomplished tuba player, a difficult instrument which he started learning at the age of nine. He has represented Singapore in many overseas wind band competitions and was a founding member of The Philharmonic Winds, the premier Wind Band in Singapore.
James' real interest lies in the realm of digital audio systems, where he marvels at how digital systems translate digital signals into sound. He started dabbling in DIY audio electronics in his teens, and throughout his university days. He graduated from the National University of Singapore with a bachelor degree (2nd Upper Honors) in Electronics.
James has a privileged career in audio digital electronics design in Singapore.
Working at Philips SG, he was part of the design team for the first SACD player to be fully designed in Singapore, the 963SA, and lead the design team for its successor, the DVP9000SA. He was part of the sound tuning team for these landmark players.
Prior to joining Cirrus Logic, the premier Audio Semiconductor, he was at Behringer, where he designed and developed a series of guitar amplifiers.
At Cirrus Logic, he focused on the application design and support of cutting edge audio codec technology and complex digital audio DSP systems. Supporting and winning over many multinational corporations, he is involved in many different types of digital audio product developments, including high end hi-fi, AVR, sound bar, MP4 player, soundcard, tablet and smartphone application. Rising through the ranks, he became the audio specialist for the Asia Pacific Region.
James started in 2003 as a hobbyist's pursuit to express his love of DIY audio. He is very intrigued by the process of getting the best performance from fundamentally well-designed equipment. He firmly believes that modifications of sounds and well-designed equipment, is the way to get the best value and performance out of astronomically priced hi-fi equipment that has limited engineering content but a huge marketing budget.
Over the years we have grown steadily to become the premier digital audio modification place in Singapore.
In 2013, James decided to pursue his passion full-time and set up Sound Affairs Pte Ltd, concentrating on original and modified HIFI equipment and accessories sales as well as home active speaker sales (www.mysoundaffairs.com).
In 2014, James designed and created the PLiXiR brand of AC and DC power products and accessories. The purpose is to provide unique, timeless, high performance and cost effective power products for hifi use. It has since become a popular brand in Singapore and is now distributed overseas, a first for Hifi power products in Singapore.
PLiXiR power products are James's take on effective power solutions. Power's (AC and DC) influences to hifi equipment's performance are extremely profound and cannot be understated. Your hifi system cannot function without power; it is the blood of your hifi anatomy. Needless to say, variations in the quality of power delivered to your equipment affects them greatly. In many cases, users of simple systems with attention to correct AC power treatment derive musical and enjoyable performances than high end systems that neglected this aspect. It is to address this that James decide to fully focus our efforts to design PLiXiR power products.
PLiXiR power products have to satisfy set targets:
Real, fundamental improvement based on sound engineering principles.
Strictly neutral, natural and pure in tone. The right foundation for your equipment to perform to their potential.
Timeless and reliable long term usage.
From James's experience, the best engineering solutions to problems are often the simplest. He discover from research that balanced power delivery fulfills the criteria elegantly on many levels. The trade-off is that good balanced power solutions are heavy and bulky. There are also solutions out there that are quasi-balanced but masquerading as true balanced products. It is thus PLiXiR's mission to promote the effective use of true balance power into home hifi use.
To our end PLiXiR focuses on designing the best balanced power products in the world, using the best commercially available components. In particular the PLiXiR Elite range of balanced AC Power products are truly cost no object creations. PLiXiR is also the first company in the world to offer a complete balanced power delivery system including Balanced AC power conditioner, with Balanced Power cables (for end to end balanced power) and Balanced DC power supplies for equipment that needs DC power.