Sorane Tonearms Reed Tonearms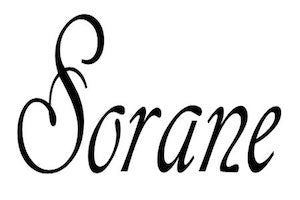 Sorane was founded as "IT Industry" in April of 1974 by Katsuaki Ishiyama-san.
The company was named after his father, "Takeo Ishiyama".  Their first contract was polishing head shells by surface grinding by himself alone. The company now has 21 employees, including his daughter and son in law. 

Sorane manufacture tone arms for several tone arm brands.
All parts are designed and manufactured in house by their own machine tools, including CNC milling machine center, and manual tool room lathe. Some parts with large diameters (30 – 60mm), and extremely complicated parts, only producible by compound CNC machining with "live tooling", are produced by sub-contractors.
The assembly and tuning of our tonearms are made by our craftsmen for ideal mechanical contact, without rattling or play, by hand polishing. Sorane (Abis) are IT Industry original products, and all parts are machine tooled, not die-cast.
The designer and company owner, Vidmantas Triukas, is radio engineer, working in hi-fi audio equipment field since 1985. He was working in scientific acoustic and ultrasound area, researching the transmission of acoustic noise in different materials and has three patented inventions in this field.
In 1987, Vidmantas Triukas with a few friends built an "audio set", consisting of turntable, speakers and an amplifier, and presented it in USSR's largest technical achievement trade show in Moscow. For various innovations ( turntable motor automatic speed control, amp with very low linear distortions etc.) it was awarded a bronze medal in audio equipment category.
After 1990s Vidmantas started business in another area, however audio still was his passion all these years. In 2007 he decided to start business and offer something amazing to the market. After a year of continuous research, prototyping, design and testing he offered first Reed series tonearm. Since then, his company works for its valued customers and tries to bring something special to the audiophile community.