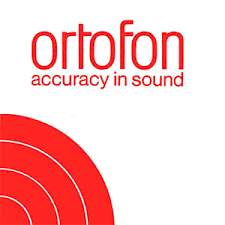 1918 9th of October: the Electrical Phono Film Company is founded by Axel Petersen (1887-1971) and Arnold Poulsen (1889-1952) with the objective of developing one of the world's first synchronized sound film system.

1923 12th of October: the first sound film recorded indoors is shown at the Palace Theatre, Copenhagen.

1924 March: the world's first sound film recorded outdoors is made.

1938-1944: During this period microphones, dynamic compressors, oscillographs, optical instruments and similar equipment & accessories are developed.

1946: The first mono cutterhead for the gramophone industry is developed. The cutterhead is revolutionary because the level of registration of the oscillations is raised from 5 kHz to 14 kHz.
The company name is changed to "Fonofilm Industri A/S".
1947: Ortofon A/S is established as a trading company under Fonofilm Industri A/S. The name Ortofon derives from the Greek words "orto" (meaning "correct") and "fon" (meaning "sound").

1948: The world's first Moving Coil cartridge is engineered with characteristics that match the quality level of the cutterhead.

1953: The first A212 tonearm in the range is manufactured.

1957: In the transition from mono to stereo, Ortofon develops stereo cutterheads.

1957-1959: During these years Ortofon develops its legendary SPU stereo cartridge.
 The SPU (Stereo Pick Up) is launched in 1959. The target audience is primarily professionals, e.g. the Danish State Broadcasting Company, the Swedish State Broadcasting Company and Deutsche Grammophon. SPU launched in A-shell and GM-shell........