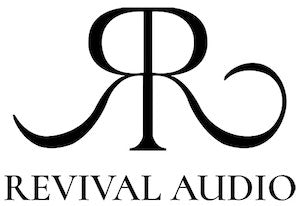 Revival Audio is born from almost four decades of expertise and know-how behind many well-known flagship speaker models among top tier brands based in France, Denmark and the USA. The Revival Audio Atalante series is designed, engineered and assembled in France. With every single detail designed from scratch and after hundreds of hours of experiments, we can now bring our edging technologies and proudly present you Atalante. Our first series as part of our commitment to next level sound.
The brand has been created by Daniel Emonts, a Master Engineer in the HiFi industry for more than 30 years, and Jacky Lee, a Swiss-based Taiwanese Strategist Executive, who has worked with Dynaudio, IBM and L'Oréal. The speakers are designed in collaboration with the A+A Cooren Design Studio. 
Daniel has worked previously on many speaker models and technologies at Dynaudio of Denmark and French brand Focal. Daniel built his first speaker at the age of 14 and has dedicated himself to acoustics for almost four decades. He designs all Revival Audio products and technologies in their lab in France.
Our Aim, Our Promise
The goal of the company is simple: To perfect true listening experiences through products of decades-accumulated craftsmanship, and value the listeners.
We offer only tier-1 technologies and products, simply because that's the standard where we came from.
With Revival Audio, you will see that the brand did not want any "Gaudi" design that would inflate the cost of the product. Sound is our first priority, to be experienced without fatigue.
We inherit the legacy, renovate the legacy, and together with all our listeners, build our Own Legacy.
The technologies used in the making of these speakers are designed in-house.
We DO NOT buy off the shelves!
We define and design every detail of our products to stand out in sound.
Innovation and listening pleasure have always driven Daniel in his search for the best sound restitution.
We believe: Sound is an Art, on top of its science nature.
A Revival Audio product = An Art Piece of Sound.