Western Electric 300B Tubes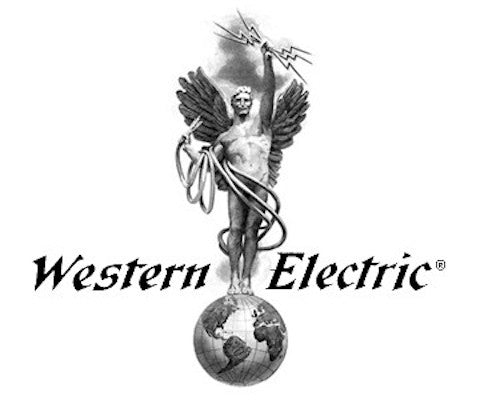 In 1869 by Enos Barton and an inventor, Elisha Gray. Both partnered to supply a rapidly expanding world of electricity and communications with quality manufacturing. Booming demand for equipment was good for business. But Barton and Gray's small Cleveland workshop was also a place for imagination, buzzing with creative energy. This is the original vision of Western Electric.

The Western Electric Manufacturing Company is established 1872 after a move to Chicago. Orders for electrical equipment surged. The name grew in recognition and became associated with dependable quality and original design, supplying big names like Western Union and Morse Telegraph Instruments.

In 1905, the legendary Hawthorne Works, the first of over 20 massive factory complexes, opens outside Chicago. At the height of its operation, the Hawthorne Works was a fully functioning city, complete with its own power plant, fire department, retail stores, and a recreation center.
In 1916, Edward Christopher (E.C.) Wente and Albert Thuras developed the breakthrough condenser microphone for Western Electric. These unsung legends in the history of sound also transformed speaker design with the 555W, the first high-frequency compression driver, in 1926. Moviegoers would marvel at the most lifelike sound they had ever heard.
In 1938, the 300B is first commissioned. By now, Western Electric is trusted worldwide for its unbeatable standards in thermionic tube manufacturing. AT&T's intense demands for longer-lasting, workhorse triodes like the 300B fueled research and pushed the boundaries of electrical engineering.