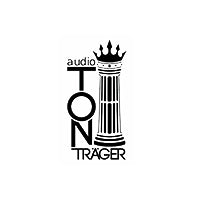 TonTräger.audio is a young creative company crafting high-end sound furniture for exquisite listening enjoyment. Based in Füssen, Germany, we are surrounded by a breath-taking lake scenery at the foothills of the Bavarian Alps.


Our workshop is situated in the iconic 'Hanfwerke' warehouse, an historic industrial area located on the bank of the river Lech. Since 1857 ropes and cords made of hemp and flax were produced here, but the cessation of production in 2009 prompted artisans and craftsmen to revive the empty buildings. It is here in this unique ambience that we plan, develop and produce our prototypes.

With a long-desired and newly-acquired pair of loudspeakers from HARBETH AUDIO. Like every proud new HARBETH owner we were faced with the dilemma of where to place these precious pieces?!

As two fully-fledged artisans and music lovers – encouraged by the statement "...placed on the right stands, you can get much more out of it..." – we saw nothing more natural than to get to work and to develop our own stands.

Fortunately, we had the support of professionals. Dietmar Sutter and the team from "HiFi-Bauernhof"/Altusried played an advisory role on a tonal level. Together we worked out the requirements the new loudspeaker stands needed to fulfill. This provided the basis for the development of our first ecological solid wood loudspeaker stands suited to all HARBETH monitor types.
100% Audio - 100% Handcraft - 100% Organic
Inspired by our personal lifestyle, it felt only natural that we also develop an organic production chain for TonTräger.audio sound furniture. We use wood that is sourced only from local FSC-certified forests, treat our product surfaces with solvent-free natural oils and pigments, and use plastic-free environmentally friendly packaging. TonTräger.audio products set the standard for quality and sustainability in the HiFi sector.






Alan Shaw gives us his thumbs up
It's a dream come true.

At the open house of "HiFi Bauernhof" we meet Alan Shaw – designer and managing director at HARBETH – in person. He invites TonTräger.audio to the "Munich High End Show" where he presents HARBETH loudspeakers on TonTräger.audio reference stands.